Dropkick Murphys Live
"Streaming Outta Fenway" concertul caritabil care a i-a avut pe scena pe punkistii de la Dropkick Murphys si legenda rockului clasic din New Jersey, Bruce Springsteen a avut loc pe 29 mai pe stadionul de baseball Fenway Park.
Avand in vedere ca meciurile de basball sunt amanate, acest lucru a oferit ocazia celor de la Dropkick Murphys de a canta pe teren. Strangerea de fonduri a avut loc pentru Boston Resiliency Fund, Feeding America and the Habitat for Humanity Greater Boston chapter si a fost a doua oara cand cei de la Dropkick Murphys au transmis un concert live, fara public.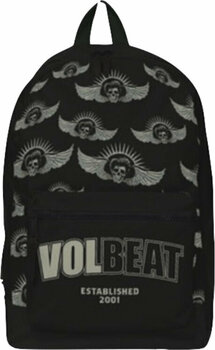 Vezi mai jos intregul concert si setlist-ul trupei.
"The Boys Are Back"
"The State of Massachusetts"
"Captain Kelly's Kitchen"
"Smash Shit Up"
"Sunshine Highway"
"The Bonny" (Gerry Cinnamon cover)
"Sandlot"
"Tessie"
"Jimmy Collins' Wake"
"The Fighting 69th"
"The Walking Dead"
"4-15-13"
"Rebels with a Cause"
"Prisoner's Song"
"The Warrior's Code"
"The Auld Triangle" (Brendan Behan cover)
"You Can't Put Your Arms Around a Memory" (Johnny Thunders cover)
"Mick Jones Nicked My Pudding"
"Queen of Suffolk County"
"Johnny, I Hardly Knew Ya"
"Amazing Grace" (John Newton cover)
"(F)lannigan's Ball"
"Out of Our Heads"
"Dirty Water" (The Standells cover)
"Rose Tattoo" (with Bruce Springsteen)
"American Land" (Bruce Springsteen cover) (with Bruce Springsteen)
"I'm Shipping Up to Boston
Susține proiectul Contemporary-Establishment
Intră în comunitatea susținătorilor de artă printr-un Like paginii de Facebook
Lasă-ne părerile tale în Comentarii.