Asa cum ne-am obisnuit, Metallicain fiecare luni transmite cate un show live prin streaming. Proiectul se numeste #MetallicaMondays, iar de data aceasta baietii ne-au impartasit un concert filmat pe Statio Nacional din Lima Peru, pe data de 20 martie 2014. Dupa ce ai terminat de vizionat acest concert poti cauta si celelalte concerte. Mai exact:
Metallica Mondays
Chicago, IL on August 12, 1983
Nickelsdorf, Austria on June 10, 2012 (playing The Black Album in reverse)
London, England on November 18, 2016
Muskegon, Michigan on November 1, 1991
San Francisco, CA on August 12, 2017
Copenhagen, Denmark on July 22, 2009
Paris, France on September 8, 2017
Set List:
Battery
Master Of Puppets
Welcome Home (Sanitarium)
Disposable Heroes
The Unforgiven
Lords Of Summer
…And Justice For All
The Four Horsemen
Whiplash
Orion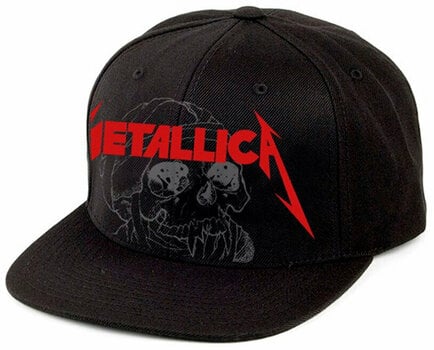 One
Ride The Lightning
Fight Fire With Fire
Fade To Black
Enter Sandman
Creeping Death
Hit The Lights
Seek & Destroy
Sustine proiectul => Contemporary-Establishment
Servicii Foto-Video => https://bit.ly/2NHdcIX
Colaborari foto => facebook.com/TurcuDanielAlexandru
Intra in comunitatea sustinatorilor de arta contemporana printr-un Like paginii de Facebook
Lasa-ne parerile tale in Comentarii.