WE ARE NUMBERS – THE RISE OF EDEN (OFFICIAL PLAYBACK 2020)
Trupa brașoveană de metalcore lansează o nouă piesă intitulată The Rise Of Eden, atât în format audio pe platformele de streaming online cât și acompaniată de un Official Playback Video pe YouTube.
Piesa este produsă în totalitate și exclusiv prin proces de home recording, amprenta finală asupra mix-ului și mastering-ului fiind pusă de Snuff, bass-istul trupei. Aceasta va face parte din următorul material full-length al trupei alături de alte piese care sunt în lucru și care vor fi lansate, selectiv, în perioada următoare.
Nefiind însă o primă audiție deoarece The Rise Of Eden a fost inclusă până acum în repertoriul live din ultimul an, piesa face trimiteri lirice către lăcomia și ipocrizia de care dă dovadă societatea modernă în particular, respectiv umanitatea în general. Muzical, single-ul apelează în continuare la liniile melodice ce pot fi ușor fredonate combinate cu pasaje brutale și alerte cu care W3 4R3 NUM83R5 și-a obișnuit ascultătorii.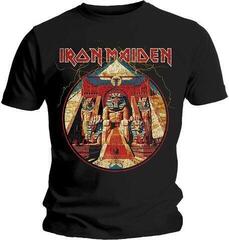 Lansarea acestui single coincide cu anunțul unui membru nou, Teo Ardeleanu (chitară), care îl înlocuiește pe Marian Alecu de puțin timp. Teo este cunoscut ca membru co-fondator al proiectului The Dignity Complex și membru activ al trupei Black Water, ambele din Brașov.
W3 4R3 NUM83R5 are la activ un album lansat în 2018, un videoclip oficial și zeci de concerte la festivaluri de renume cât și în cluburi inclusiv ca opening act pentru trupe precum Carnifex sau At The Gates.
Membri trupei:
Alin (Alinesku) Ștefănescu – chitară
Teo Ardeleanu – chitară
Radu (Snuff) Constantinescu – bas
Horia Buzuleciu – tobe
Andrei Dușcă – voce
Spotify https://open.spotify.com/artist/3uEIWbNQiMUmyCDPiBPE6g?si=aYOKN4KdSGWjppw73xUSKg
Facebook https://www.facebook.com/wearenumbers.band
Instagram https://www.instagram.com/wearenumbers.band/
YouTube https://www.youtube.com/c/W34R3NUM83R5
Sustine proiectul => Contemporary-Establishment
Servicii Foto-Video => https://bit.ly/2NHdcIX
Colaborari foto => facebook.com/TurcuDanielAlexandru
Intra in comunitatea sustinatorilor de arta contemporana printr-un Like paginii de Facebook
Lasa parerile tale despre "The Rise Of Eden" in Comentarii.